Welcome to Faughanvale Primary School
It is with great pleasure that I welcome you to our school website. Through your visit I hope you will be able to gain an insight into life at Faughanvale Primary School.
Faughanvale Primary School was opened, on our current site, in 1967 to serve the Parish of Faughanvale and beyond. Our school stands on an elevated site on the Vale Road, overlooking an impressive and awe-inspiring view of the shores of Lough Foyle and the Inishowen Peninsula. It is situated 100 metres off the main Ballykelly to Derry route, being 3 miles from Ballykelly and 10 miles from Derry.
At Faughanvale Primary School we endeavour to create a safe and happy environment so that our pupils can learn to their full potential. At all times, the interests of our pupils are paramount. This is a Catholic School, and our ethos will reflect all the positive aspects of this tradition. We are committed to maintaining a high quality of education. This includes:
Developing a love of God and each other.
Providing learning experiences which enable children to reach their academic potential and foster a love of life-long learning.
Care for the world in which we live and a growing respect for how we should look after it.
Everyone who attends Faughanvale Primary Schoolwill be treated with respect and dignity to secure self-esteem and ensure they develop socially and emotional. We will cherish, protect, and guide all our pupils to safeguard values that they will carry forward in their future lives.
As a Rights Respecting School we place considerable emphasis on how children learn about their rights, the rights of others at school and at home and across the world. We will help them to realise their responsibility to society both locally and globally.
I hope that our website will provide you with a snapshot of life at Faughanvale Primary School.Please do not hesitate to contact the school if you require further information and I will be happy to speak with you.
Mrs. Joanne O'Donnell (Principal)
Faughanvale's Virtual Tour
Latest Photographs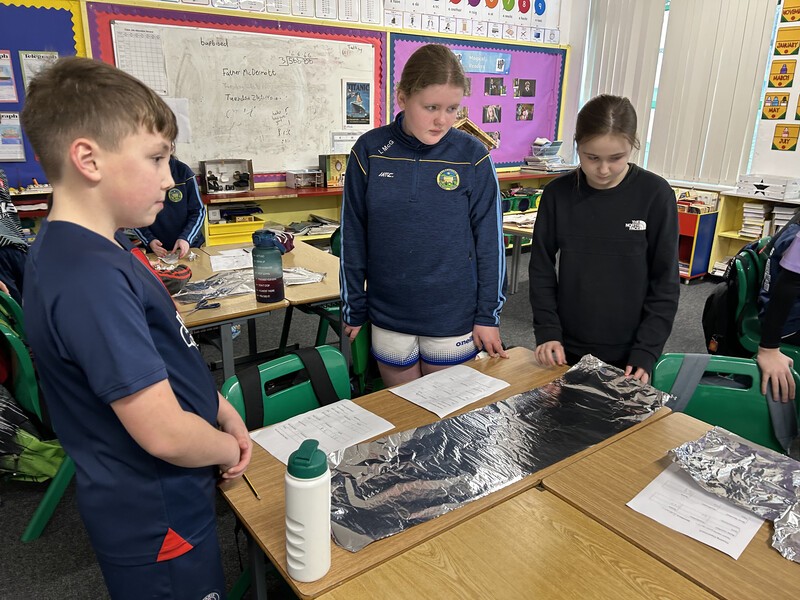 Upcoming Events...
Tuesday, 5th December 2023
Open Night (6pm - 8pm)
Senior Choir Rehearsal (P5 - P7) (3pm - 4pm)
Junior Choir Rehearsal (P3 - P4) (2pm - 2:45pm)
Wednesday, 6th December 2023
School Nurse - Flu Vaccines
Skill School Primary 1 - Primary 2 (2pm - 3pm)
Monday, 11th December 2023
Singing Lessons Primary 2 - Primary 7 (1pm - 3pm)
Guitar Primary 4 - Primary 7 (1pm - 3pm)
Tuesday, 12th December 2023
Senior Choir Rehearsal (P5 - P7) (3pm - 4pm)
Junior Choir Rehearsal (P3 - P4) (2pm - 2:45pm)
Wednesday, 13th December 2023
Skill School Primary 1 - Primary 2 (2pm - 3pm)
Faughanvale Primary School, 3 Vale Road, Greysteel, Co.Derry BT47 3EE | Phone: 028 7181 0529